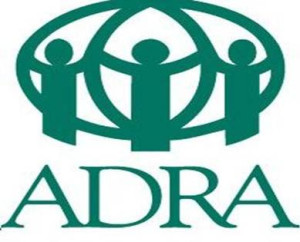 I år skal vi, tradisjonen tro, ut i hjelpeaksjon for ADRA (Adventist Development and Relief Agency). Adra er en verdensomspennende hjelpe-organisasjon som arbeider i ca 120 land. Hvert år, i over 90 år, har hjelpeorganisasjonen samlet inn penger til mennesker som virkelig trenger det. Nå har vi igjen sjansen til å hjelpe, og i denne hjelpeaksjonen går pengene hovedsakelig til arbeid i Myanmar.
Når du støtter hjelpeaksjon 2014, bidrar du blant annet til:
–          Nye skolebygg og reparasjoner av gamle
–          Utdanning av lærere
–          Skoleutstyr
–          Å sikre rettigheter for barn fra minoritetsområder til høyere utdanning
ADRA garanterer at i underkamt av 10% blir brukt til administrasjon.
Nidelven skole kommer til å samle inn penger, i samarbeid med menigheten, mandag 15. september og tirsdag 16. september (uke 38). I den forbindelse trenger vi hjelp fra foreldre og foresatte. Vi håper at så mange som mulig kan stille som sjåfører eller med en liten godbit, i form av kake, boller, muffins etc. til elevene. (svarslipp bak)
Disse to dagene vil skoledagen bli forskjøvet. Alle elever møter på skolen klokken 14:00.
Fra 14:00 til 16.00 er det undervisning
Fra 16:00 til 16:30 spiser vi middag sammen
Ca 16:30 til 17:00 deler vi inn i grupper og går/kjører ut for å samle inn penger
Ca 19:00 til 19:30 møtes vi på skolen igjen for opptelling av penger og litt kos